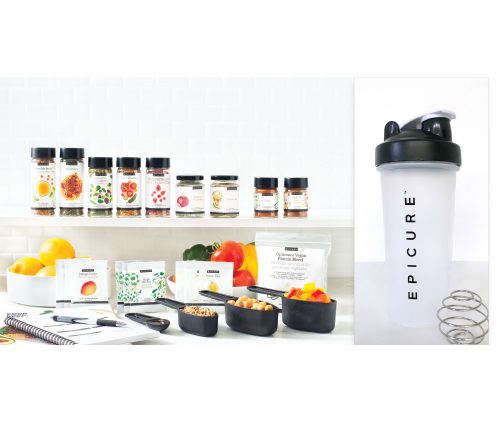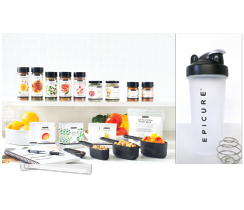 Gluten free
Nut free facility
description
English Version (select 8002685 for French)
Everything you need to get started for the 90 Day Epic Life Challenge this January 2019, or for simply living your Epic Life!
Includes: 3 Onion Dip Mix, Guacamole Dip Mix, Vegetable Broth Mix, Summer Berry Sweet Dip Mix, Apple Pie Spice, Fajita Seasoning, Poco Picante Salsa Mix, Balsamic Vinaigrette Dressing Mix, Marinara Sauce Mix, Perfect Portion Scoops, Vanilla Vegan, Protein sampler Pack (3 pkg), Lemon Dilly Dip Mix Sampler (3 pkg), Mango Curry Dip Mix Sampler ( 3 pkg), Asian Stir-Fry Seasoning Sampler (3 pkg), NEW Good Food. Real Results. Guide , #EPICLIFE Journal, FREE Shaker Cup.